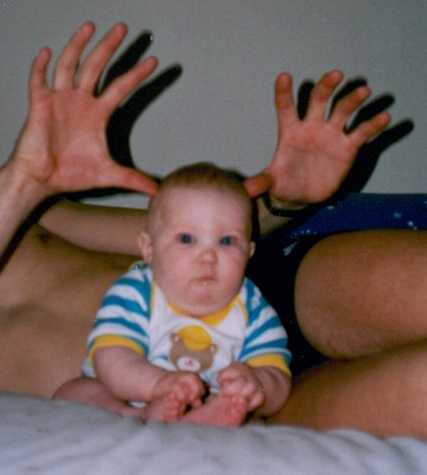 Welcome and thanks for visiting CanadianMoose.com!!
A little background on 'CanadianMoose.com'
In September of 1999, my younger brother Mike approached me about marketing different products on the Internet. Mike (through his construction company) had come across some fine vendors, doing some pretty cool things with different mediums. As I was already running a computer software consulting company, and had been itching to get into the web development arena, we thought putting these products on the Web was a good way to get started.
After a few discussions about a company name, we came up with 'Canadian Moose.' For years now (and there are many photographs to prove it!...check out the one above, of my oldest daughter, back in 1990!), I have been giving 'Canadian Moose antlers' to unsuspecting souls when photos were being taken (you are probably familiar with the dreaded 'rabbit ears' / 'peace sign' used in photos: it's the same idea). The company name became 'CanadianMoose.com' (to take advantage of the instant name recognition when using the Internet) and the company was incorporated on March 20th, 2000.
The response to 'CanadianMoose.com' has been incredible. Everyone knows a moose: from Bullwinkle (the sidekick of Rocky, the flying squirrel) to Chocolate (the Beanie Baby), to Marty Moose (the Walley World mascot, in the "National Lampoon's Vacation" movie), and beyond. We designed our own moose "Mikey" (as seen in the header of this page) and hope he will become a well-known symbol, too!
Technology
We, at CanadianMoose.com, want to be able to present our products to every country on our planet. Therefore, for some of our products, we have chosen a more time consuming (for us, as well as you, our international customers) 'semi-automated' method of ordering. Whatever convenience (speed of ordering) is lost is quickly gained back with the global availability of our products. For international orders, we have to determine the exact shipping costs before we can send you our products. The shipping issues are sometimes difficult but if we can send people to the moon (NASA has done that, not us!) surely, we can ship some Moose Mugs to Australia (and we have!). If the shipping costs (for our products, to your country) are not specified on our various product pages, please have us give you a SHIPPING & HANDLING COST QUOTE.
In conclusion, we would like to thank all those who provided support and showed patience during the growing process of CanadianMoose.com. We truly appreciate it. If you feel so inclined, please contact us with your feedback on our site (good or bad!). We can only improve the site if you let us know what needs improving.
Thanks for visiting and please drop by again soon!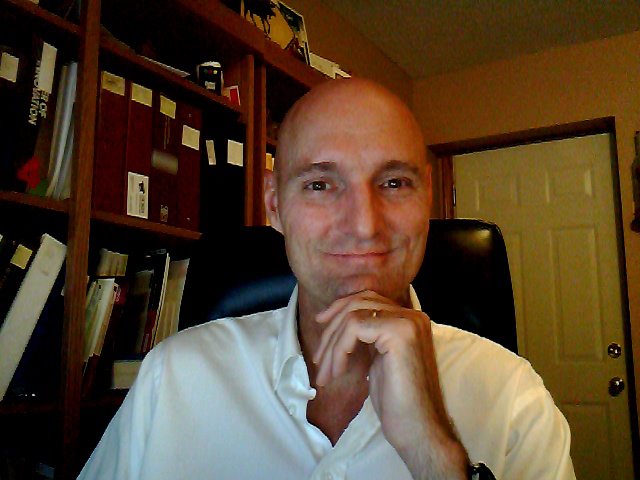 Dan Herauf
Owner, CanadianMoose.com