'Like' us on Facebook / 'Follow' us on Twitter / 'View' us on YouTube for a chance to win 2 beautiful hand-made
CanadianMoose.com Christmas Vacation Moose Mugs!!
Next draw coming soon! Tell your friends!
NEW: FREE INTERNATIONAL COUNTRY SHIPPING
for orders of 4 or more Moose Mugs!!!! 20120718
©
Welcome to CanadianMoose.com.
We have the AUTHENTIC
CHRISTMAS VACATION MOOSE MUGS,
hand-made by the original artist, one at a time,
with NO machine molds and with NO 'glued on' antlers
(no 'Factory Direct' here).
As seen in the Warner Bros. Studios "National Lampoon's CHRISTMAS VACATION" movie, in 1989,
these are the ONLY models made in the USA.
Click here to BUY NOW!!!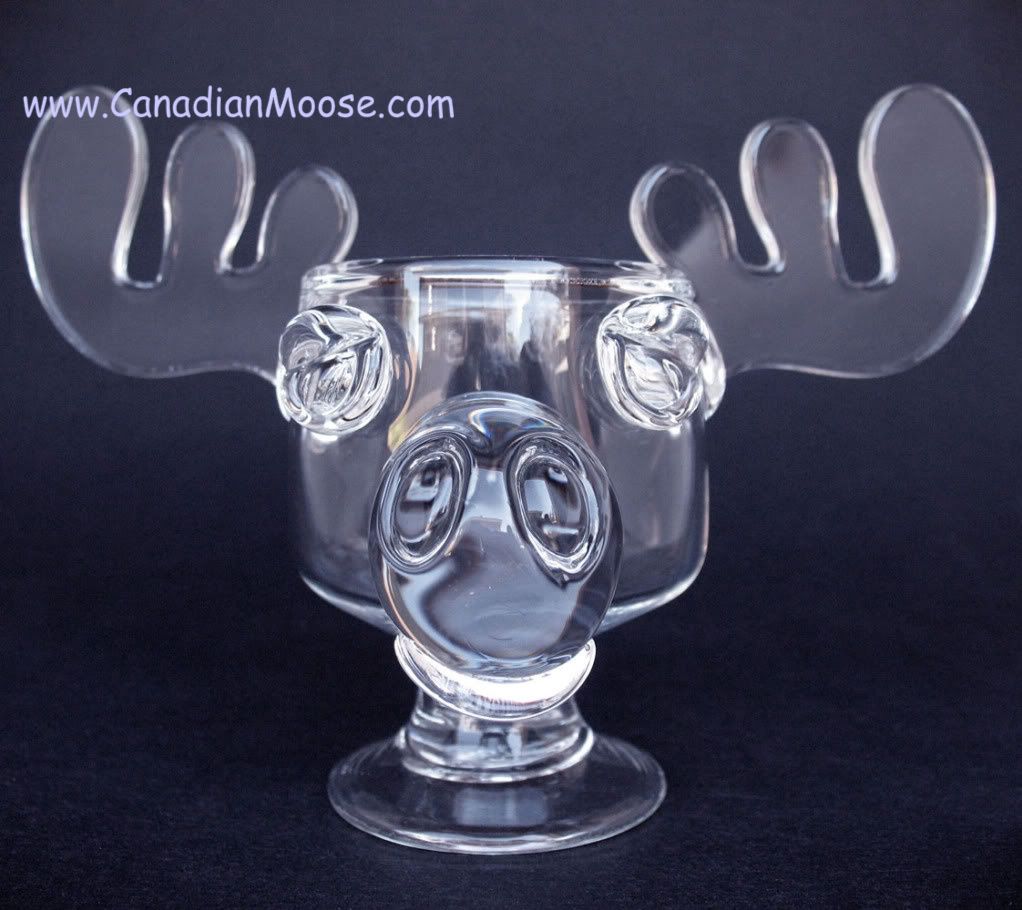 We are the exclusive world-wide distributor of these beautiful glass Moose Mugs.
The original, since 1989. These are the authentic items. Accept no imitations!
Confused with all the cheap copies / replicas / imitations out there?
WHY buy imitations when you CAN own the real thing?
Clark W. Griswold, Jr. would be proud.
Click here to BUY NOW!!!
(you will be taken to a page that allows you to decide on your Moose Mugs quantity and shipping options)
* * * * *
As well, we have the matching GLASS Punch Bowl Antlers.